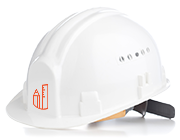 OUR WORK IS MORE THAN CONTRACTING – IT'S ABOUT BUILDING TRUST.
…
ABOUT

Video presentation
We take pride in our quality craftsmanship, our attention to detail, and our open line of communication with each customer. With each project, we understand that our role is about more than simply putting up walls
It's about opening doors to keep you and your vision central to the construction process. It's the reason our company is among the most trusted and fastest-growing company in Toronto.


Our services
HVAC
Plumbing
Sprinkler system
sheet metal
Electrical
Fire alarm
security
data communication
Electrical disign
Mechanical design
Fire safty plan
                                       energy solution                                           

Working from home meant we could vary snack and coffee breaks, change our desks or…